Dear Reader,
Last Friday, spring quietly slipped into Manhattan.
Despite the quickly spreading COVID-19 virus:
Spring didn't pay attention to the governor's orders to stay at home.
In fact, Spring came a day early due to leap year.
From my window, I watched the Bradford Pear tree across the street signal the seasonal change. Peaking around the forest green boarded sidewalk bridge, its top branches wore little white buds. During the week, they matured into flowers.
Despite the bright sunshine, our neighborhood remains unusually quiet due to closed businesses, stores and restaurants. The empty streets remind me of the days and months following 9/11.
Yet, no one has told the construction workers next door. They continue to work on the facade of the building. Their machines break the beauty of the silent street. So I feel like I work in a dentist's office.
As we adjust to this difficult period,
I truly hope that you, your family, and those you care about are safe and healthy.
BTW, did you miss the St. Patrick's Parade and celebrations last week?
We've got you covered with our favorite Irish inspired post about blogging:
Ignore Blogging Blarney: How To Get Awesome Blog Results

My husband and I are taking advantage of this forced stay home time to do major Spring Cleaning. We're not just removing the surface dirt. Rather we're purging our files, digital and paper.
Why am I motivated?
Because my computer died and corrupted my email and contact files. So, while I wait for a new and improved computer, I have to remove and reduce digital clutter. In 2017, we bought an older model computer with a larger, third-party drive in 2017.
But now:
Apple will only allow it to be replaced with its original, smaller drive and it can't hold all my files.
In the process, I'm re-thinking how I name and store my digital files. Since I no longer have the luxury of keeping space-hogging copies of each project and presentation. So I'm building new habits.
The good news:
I recently finished cleaning out and sorting roughly 40 moving cartons worth of papers, memorabilia and photos from my parents.
As Marie Kondo points out in her book The Life-Changing Magic of Tidying Up, going through papers and photographs take time.
What surprised me about the process?
What I thought would be mindless work was, in reality, difficult and stressful. While some of the papers and photos were fun and/or enlightening. Others were painful.
What did I learn from this clean out?
I don't want to keep every piece of memorabilia. I want to select the best memories because I'm ready to part with the painful reminders of the past.
In addition:
Shedding and shredding old bills and other paperwork feels good.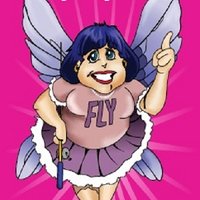 But now, as my husband and I go through our papers and stuff, we're taking the FlyLady (aka: Marla Cilley) Approach, not Marie Kondo's.
Unlike getting rid of stuff that doesn't bring you joy, the FlyLady takes a 15 minute approach. I like taking baby steps to overcome clutter and let go of perfectionism.
RECOMMENDED READING:
Do you feel that it's difficult to network during these isolating times?
I get it.
Spending a lot of your day connected to your computer can make you feel lonely.
To combat the sense of isolation, I schedule 2 half hour periods between or after deep work sessions to engage and interact on social media.
BUT:
I actively avoid news and complaints about things I can't change.
In my opinion, one of the best ways to socialize from the comfort of your home office is Twitter Chats.
And, even better, you can choose from a variety of topics every weekday. They always welcome visitors and are a good way to meet like-minded individuals based on a common interest.
Further, I'm using this period to reconnect with the people you already know via email and social media.
To help you improve your approach to networking, read this article:
How To Build Your Network: The One Easy Thing You Need To Do
Shoutout to new readers: Johnson, Roshell, Laura, Bhavna, Jimmy, Bryan, Maile, Prat, Poppy, Gresa, Stephanie, Jennifer, Beti, Abhinav, Sara, Gianluca, Anurag, Nataliie, Amanda, Linda and Dennis.
Welcome and thank you for joining our community.
Happy Marketing,
Heidi
---
Follow these 10 steps to clean out and organize your content marketing. Includes actionable tactics and useful examples to guide you.
Why bother?
To ensure that you create and maintain sustainable content.
As the current environment has shown, you can have a full blown PR crisis even if no one in your firm did anything wrong.
To help you, this useful guide includes:
Downloadable PR Crisis Management Checklist,
Quality data to help you,
Expert PR advice, and
Funny health videos to entertain you.
RELATED ARTICLE:
In honor of International Women's Day, see what these 30+ marketers suggest to get ahead in your career.
This article also includes research and data to help you make your case to your boss!
RELATED ARTICLE:
Heidi Cohen Around The Web
Heidi Cohen was selected as a Top Marketer by Foundation Inc in their list of 70+ Marketers You Need To Follow On Twitter Today
Use this list to fill your Twitter feed! It has some super smarties on it!