Dear Reader,
Greetings from a sunny New York City where the sun glistens in a deep-blue sky.
After a week of rain, it feels as if Mother Nature was spring cleaning for Passover and Easter.
What does this mean for your marketing?
It's time to check that your basics are organized to build upon for the future.
Because you don't want to be surprised later, especially since this week is April Fool's Day!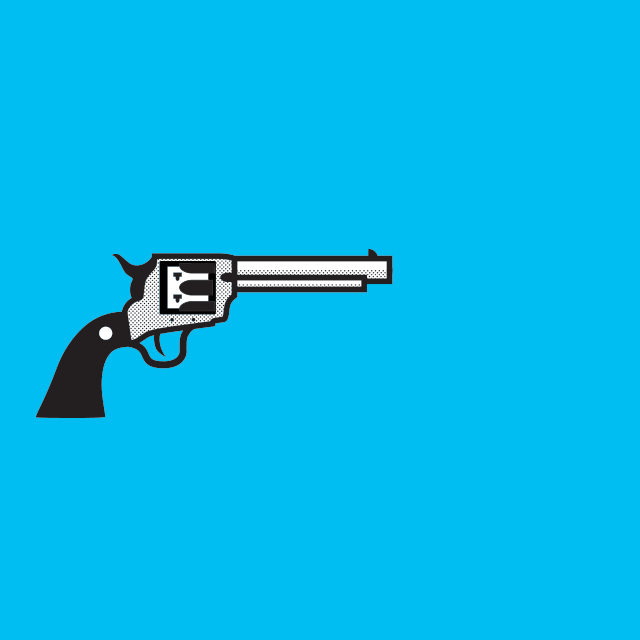 Via Giphy
RECOMMENDED READING: Want some marketing fun?
What Can Influencer Marketing Do For Your Brand?
As we enter the second quarter of 2021 and business starts to move beyond COVID-related activities, now is the time to reassess your marketing goals, plans and resources.
One thing is clear:
Post-COVID, marketers must win back customer trust that eroded over the past year.
As Edelman's 2021 Trust Barometer research revealed consumer loyalty declined across businesses and other organizations. At the same time, their trust shifted. Given the widespread and deep impact of COVID, this shouldn't surprise you.
As a marketer, tap into the trust of rising thought leaders and let their glow shine on your brand. To accomplish this, tap into Influencer Marketing. This allows you to take advantage of the trust that thought leaders in your category have earned and maintained.
Think of Influencer Marketing as a form of paid media in Gini Dretrich's PESO model.
Why?
Because you invest marketing budget to compensate influencers. Like other paid media, they represent their own interests, not those of your brand!
How can you create an Influencer Marketing Plan?
To boost your brand's visibility, use these 3 books packed with the best advice on Influencer Marketing. Even better, they provide you with a roadmap to develop an influencer marketing program tailored to your organization's needs.
► Gordon Glenister's Influencer Marketing Strategy
Unlike other writers on influencer marketing, Gordon Glenister offers a how-to handbook with an international approach. He gives readers a roadmap to applying influencer marketing across diverse audiences regardless of geographic boundaries.
Also listen to Glenister's Influence Marketing Global Podcast
► Jason Falls's Winfluence
Long-time digital marketer, Jason Falls, defines influencer marketing in terms of the 4Ps of influence. To achieve brand success, Falls outlines a 6 step process that any business can use.
Also listen to Falls's Winfluence Marketing Podcast
► Neil Schaffer's The Age of Influence
Published prior to COVID, Neal Schaffer's The Age of Influence will help you to transform your marketing department to meet the emerging needs of your audience. Schaffer's book breaks down the process of persuading your organization to meet the needs of today's dynamic marketing environment into 4 key categories.
Also listen to Schaffer's Maximize Your Social Influence Podcast
RECOMMENDED READING:
Want To Improve Your Personal Performance?
The most important lesson of COVID was the need to be flexible and adapt to new circumstances. Otherwise, you risk getting left behind.
In his latest book, Cumulative Advantage: How to Build Momentum for Your Ideas, Business and Life Against All Odds, Mark Schaefer provides guidance for individuals like you. As a
result you can keep growing regardless of what life throws at you. It's the perfect read to you prepare for this post-COVID period. Even better, it builds on his previous book, Known.
RECOMMENDED READING:
Please stay healthy and safe. If you qualify for a COVID vaccination, get one. Also help family and friends to find appointments and get vaccinated.
As always feel free to reach out to me if you have any questions or other input that can help our broader community.
Welcome new subscribers: Karena, Vanja, Silvio, Daniel, Светлана, Kof, Dimitrina, Louise, Mohammed, Fadare, Любомир, Linda, Fidelis, Victor and Connor.
If you enjoy reading the AMG Newsletter, I would appreciate it if you forwarded it to your friends and colleagues.
Happy Marketing,
Heidi
P.S.: Want Heidi Cohen to contribute a quote or other commentary to your next article, presentation, video, research and/or book? Then hit reply to this email and ask.
P.P.S: Did you miss last week's AMG Newsletter?
Previous newsletters can be found in the AMG Newsletter Archive.
---
Monthly content themes form hooks. They keep readers coming back to your blog or seeking the other related posts. They're grounded in traditional magazine publishing to support editorial creation and related advertising.
---
Learn how to get your digital life organized. Includes expert input and downloadable checklist.
RELATED READING:
---
Do you make your blog content findable?
Can it shine through the information available across channels.
Transform your blog posts from deary and dull to stellar, by following these 11 actionable blogging tips.
---
Welcome Mat Photo via Mabel Amber – https://www.pexels.com/photo/jetty-feet-sign-wooden-128299/ cc zero
Metropolitan Life Tower, Madison Sq. by Larry Aronson cc zero
The fine print
Unless noted otherwise, all photos are ©2021 by Heidi Cohen

Some links in this email are for affiliate programs that will earn us a small commission should you purchase a product or service. Thanks in advance for your support.

Want to create and send email newsletters like this? I use AWeber.