Dear Reader, Spring Into Action
Spring officially arrived this weekend.
Around Gramercy Park, green specks of new plants started peeking through the dirt. (And, yes, there's really dirt in New York City!)
Even better, a few brave flowers sent up colored buds, like tiny flags of spring. They let us know that, despite the past year, where COVID cast its dark shadow, Mother Nature was still alive.
While many non-retail US businesses follow a calendar year, companies elsewhere start their tax year on April 1st (and this isn't a joke!)
With one last week of March to go, the first quarter of 2021 is coming to a close. So you have another chance to start again.
Remember "Do-Overs" from school yard games when you were younger?
According to the Merriam Webster Dictionary, it's a real thing. It defines a do-over as:
"A new attempt or opportunity to do something after a previous attempt has been unsuccessful or unsatisfactory."
Let's be honest, after a year of COVID, we're all fatigued.
Most notably from spending most of our waking hours in front of a screen, whether it's your computer, your phone, your television or other device.
So what can you do?
Put on your marketing pants since you continually have to make your products and services look new and attractive to your potential buyers to get them to purchase.
To help, use these 2 examples grounded in the 4Ps of Marketing, namely, product, price, place and promotion.
1. Daily Media Entities Offer Special Columns. These articles focus on special topics or select writers.
Why do media entities include this special content?
Because they can't depend on news stories to attract attention every day. So they use these other offerings to add to their mix. For example, The New York Times is adding to its Game and Cooking sections.
2. Restaurants Offer Specials. This dish changes everyday or every week. It's often based on seasonal products or special deals available from suppliers.
How do these specials help restaurants?
These dishes provide variety for patrons, especially those who visit frequently. In addition, they allow the restaurant to charge a premium for these selections. This adds profits to their sales.
Actionable Marketing Tips:
Use these 3 options to add variety to your organization's work day.
Lunch and Learn. Adopt this pre-COVID activity to engage your team. Get executives to talk to your staff. Instead of a canned talk, let your team ask questions.
Interview suppliers. Use this opportunity to work better with your suppliers and distributors. Invite them to chat with your team and work together to brainstorm new ideas. Even better, add gamification.
Show and tell. Turn the tables on this grade school activity. Let your employees show off their family or pets. It's a great way to get restless family members involved and adds socialization without interrupting people's schedules.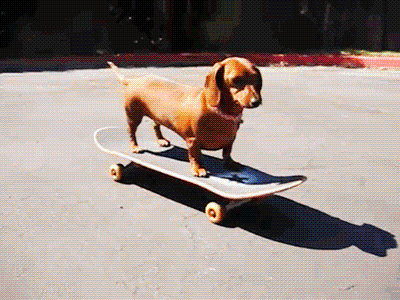 RECOMMENDED READING:
New App in the Social Media Mix: Clubhouse
Have you heard there's a new kid on the social media block?
BUT it's only available on Apple phones (aka:iOS).
To get you up-to-speed:
Here's the inside scoop on Clubhouse.
1. Enter the marketing landscape at the right time. As a result, Clubhouse attracted a lot of VC attention despite its relatively small user base. This happened because marketing budgets were cut as businesses focused on COVID and WFH.
Marketing Insight:
Choose the optimal time for your marketing. Timing is the MOST critical marketing element you have. Even better, it's free. So, assess the best time to launch your product or marketing campaign to get the biggest return.
RECOMMENDED READING:
2. Tap into the power of FOMO (aka: Fear Of Missing Out). As Clubhouse gained visibility, they limited early access to highly influential VIPs. Like other forms of social media, Clubhouse plays on people's desire to "be in the know".
Marketing Insight:
Use the velvet rope approach. Create demand for your product or event by making people get on a list. Since entry is limited, it makes people want to be one of the "cool kids".
RECOMMENDED READING:
3. Extend social media usage. Unlike other forms of social media, Clubhouse taps into the power of audio and voice. Users participate in social media interactions during broader timeframes and situations. For example, when they can't look at a screen.
While Clubhouse is currently limited to audio, it's a matter of time before it extends to other content formats. With Twitter Spaces ready to open in April, expect Facebook and the other dominant social media players with lots of resources to play catch up with social audio.
Marketing Insight:
Pay attention to voice for your marketing. As people start to use their phones and other voice devices for social media, they'll start to expand their use of voice for other needs.
RECOMMENDED READING:
Want to get up to speed on voice?
Then join me at Dr. Teri Fisher's Voice Den on Wednesday, March 24th, at 8:00pm EST and 5:00pm PST. BTW, it's free!
Please stay healthy and safe. If you qualify for a COVID vaccination, get one. Also help family and friends to find appointments and get vaccinated.
As always feel free to reach out to me if you have any questions or other input that can help our broader community.
Welcome new subscribers: Alisa, Gabriela, Hossein, Zaida, Mohammed, Victoria, Wei, Jilanne, Tim, Stuart, Мария, Laurie, Siniaia and Ellen.
If you enjoy reading the AMG Newsletter, I would appreciate it if you forwarded it to your friends and colleagues.
Happy Marketing,
Heidi
P.S.: Want Heidi Cohen to contribute a quote or other commentary to your next article, presentation, video, research and/or book? Then hit reply to this email and ask.
P.P.S: Did you miss last week's AMG Newsletter?
Previous newsletters can be found in the AMG Newsletter Archive.
---
Learn how to get your digital life organized. Includes expert input and downloadable checklist.
RELATED READING:
---
FEATURED ARTICLE: Marketing Career
Advice For Women
To celebrate Women's Month, Check what women marketers recommend to improve your career for the long-run.
RELATED READING:
---
Get the inside scoop on the 3 main elements of voice marketing:
Use this data and marketing tips to create a plan to add voice to your marketing
RELATED READING:
---
Welcome Mat Photo via Mabel Amber – https://www.pexels.com/photo/jetty-feet-sign-wooden-128299/ cc zero
The fine print
Unless noted otherwise, all photos are ©2021 by Heidi Cohen

Some links in this email are for affiliate programs that will earn us a small commission should you purchase a product or service. Thanks in advance for your support.

Want to create and send email newsletters like this? I use AWeber.