Drum roll!
The much anticipated Content Marketing World 2019 is finally here!
Or #CMWorld as it's affectionately known.
I'm not surprised.
So do you know:
Which Content Marketing World presenters you want and need to see?
Why?
Because Stephanie Stahl and the CMI team have selected a mind-boggling array of top content speakers.
Result:
Regardless of your level of experience, business focus and marketing speciality, you will leave CMWorld19 with the knowledge you need to meet the challenges you face now and into the future.
Yes–I'll wait while you do your "Happy Dance!" (In fact, find me at CMWorld and I'll join you. #IWantAPhotoWithHeidi.)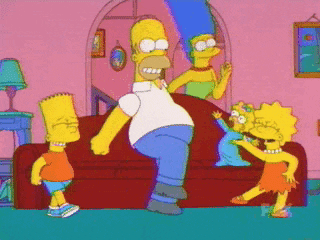 But to put a Content Marketing World spin on Spiderman:
With great #CMWorld choices come great responsibility! You must do your homework and choose which speakers and sessions you want to see. #IWantAPhotoWithHeidi
Click To Tweet
To help you make these tough (and I don't say that lightly!) selections, I asked the Content Marketing World presenters to:
Condense their presentation take-aways into one sentence and
Spotlight their bragging rights.
So go through this list of content marketing presenters to decide whose sessions you want to attend.
Even better, download the Content Marketing World app to help you.
Actionable Content Marketing World Tips For Selecting Sessions
As an 8 year CMWorld veteran:
I strongly recommend that you read what these Content Marketing World presenters have to say about their sessions and marketing cred before you get to Cleveland. (BTW–This is why I created this post!)
Why?
Because your time at Content Marketing World is precious. Don't waste it figuring out who you want to meet and which sessions you want to attend when you get to the convention center.
Actionable Content Marketing World Attendee Tips:
Reach out to the Content Marketing World presenters you want to meet before the event. Don't scrape their email to contact them! This feels like stalking. Instead use social media or their site's contact form and show them WIIFM (aka: What's In It For Them!)
Attend their CMWorld session and go up to speak to them afterwards. They'll probably say yes to a photo! (I will on September 4th at 10:15am in Hope Ballroom E in the Hilton.)
Put up an out-of-the-office email responder. Attendance at CMWorld represents an investment of both time and financial resources. You can't maximize it if you spend your time on a bench looking at email or talking to the office! Also your clients need you to get the most out of this event including finding the best new technology and suppliers.
Decide how you will take notes on sessions and follow up with the people you meet in advance. Do this to follow up with people quickly and keep the information fresh so that you can transform it into content. Here are 20 Types of Conference Content you can create.
Content Marketing World Presenters
Wednesday, September 4th
Thursday, September 5th
Friday, September 6th
I want to take this opportunity to thank the Content Marketing Institute and specifically those employees who do their behind-the-scenes magic to create an amazing conference. And, more importantly, transforms a real-life event into an on-going, inclusive community.
Joe Pulizzi (and his wife, Pam Pulizzi)
This dynamic duo transformed marketing content into content marketing as we know it today. In the process, they built both Content Marketing Institute and Content Marketing World. Thank you for inviting me to be a part of this epic journey from the first Junta42 list of Top Content Marketers.
Robert Rose
Robert continues to provide the strategic compass for Content Marketing Institute and Content Marketing World. In the process, he expands the content marketing message.
Stephanie Stahl
Despite being an outsider, Stephanie guided Content Marketing Institute through its transition to its next phase of growth and evolution as a business entity. In this role, Stephanie has kept the CMI team focused on its greater mission.
CMI Editorial Team, especially Michele Linn (who has since moved on), Jodi Harris and Lisa Doughtery
This team epitomizes how to develop and keep a content marketing driven media entity visible and viable over time. Further, as an original contributor, I have learned and developed through your support and insights.
Cathy McPhilips
Cathy stands out as a beacon to other marketers. She shows us how we need to evolve to meet the ever-changing marketing platforms and other strategy changing dynamics (like #SeismicMarketingShift).
Andrea Larick
While many CMWorld attendees may not know Andrea, you should. Andrea is truly the unsung hero of the conference. As the Content Marketing World presenters know, she keeps us on track to shine in the CMWorld spotlight. #YouRock!
Monina Wagner
Monina continues to expand and strength the CMWorld community, both online and in real life. (BTW–Any one interested in a New York City CMWorld meetup in October?)
Content Marketing World Presenters Conclusion
Now you have to choose which Content Marketing World presenters to see.
Regardless of which Content Marketing World presenters you want to meet, you're making a great choice.
Why?
Because the CMI team has done the difficult work of culling the best of the best when it comes to selecting the top content marketing thought leaders to speak.
But as I mentioned earlier, you now have a big choice to make.
So use this Content Marketing World Presenter List to do your homework and select which sessions you want to see.
Even better, do your homework and check out what these speakers have done to date. At a minimum, it will make you stand out to them!
I look forward to seeing you at Content Marketing World in Cleveland!
Even better, I'd love to get a photo of the two of us — so come up and introduce yourself. #IWantAPhotoWithHeidi
PS: If you happen to have extra time in Cleveland, then go to the ArtLens Gallery at Cleveland Museum of Art. It is the best example of marketing AI possibly in the world. (BTW–I did I mention that it's FREE and open until 9:00pm on Wednesdays!)
Happy Marketing,
Heidi Cohen
---
By Mark W. Schaefer and the RISE Community.
This book belongs on every marketer's bookshelf!
It's a big book of strategies and tips on everything Marketing with contributions by 36 authors from 10 different countries, each an expert on a subcategory of marketing.
Mark Schaefer is a well-known author and popular speaker. His books include Belonging To The Brand, Marketing Rebellion and Known. (BTW, AMG's CTO, Larry Aronson, wrote the chapter of Search Engine Optimization.)
Photo Credit: All presenter photos are sourced from Twitter profiles with permission.
Animated Gifs courtesy of Giffy. Cathy McPhilips, Larry Aronson & Heidi Cohen photo: © 2019, Cathy McPhilips.