5 Social Media Tips for Small Business [Infographic]
For many businesses, especially small ones, social media is a time-suck. Being active and creating relevant content has a way of unintentionally consuming precious time. Added to this, businesses can't easily track or attribute social media activity to sales and profits. In fact, more often than not, social media incurs hidden costs. So what's a business to do?
Despite these drawbacks, your small business can leverage the power of social media to get prospects, customers, fans and the public engaged with your brand and content by being selective and targeted in your use of these platforms based on the different phases of the purchase process.
Purchase Phase 1:  Research product/services
Customer Information Need: Seek product alternatives and information
Marketing Goal: Enter consideration set
Social Media Activity:
Publish blog posts answering customer questions.
Show products on Pinterest boards.
Style products on Tumblr.
Place presentations on Slideshare.
Build corporate presence on LinkedIn.
Hold hangouts on Google+ to provide product information.
Promote company presence on Facebook (including advertising)
Answer questions on Quora.
Purchase Phase 2:  Engage
Customer Information Need: Assess options and reduce alternatives. (Understand new alternatives may emerge during this phase.)
Marketing Goal: Build relationship and persuade prospect to buy from your firm.
Social Media Activity:
Provide customer ratings and reviews.
Share patterns and recipes on Pinterest.
Show videos of products in action and 360° views on YouTube and blog.
Answer customer questions on Facebook, Twitter, and other platforms
Purchase Phase 3:  Buy
Customer Information Need: Check best price and delivery details. (New alternatives may emerge based on price and mobile search.)
Marketing Goal: Close the deal and make the customer happy.
Social Media Activity:
Incorporate contact information on social profiles (including physical address, phone number, email and business hours)
Purchase Phase 4:  Support post-purchase sale
Customer Information Need: Get help using the product/service. Facilitate returns.
Marketing Goal: Keep growing relationship. Get customer to share experience via ratings and reviews.
Social Media Activity:
Provide how-to videos on YouTube.
Answer customer questions on social media platforms.
Purchase Phase 5:  Fans
Customer Information Need: Share product/brand experience
Marketing Goal: Get positive word of mouth and additional sales. This in turn supports brand building and lowers sales costs. (Syncapse research shows this is where Facebook has the biggest impact!)
Social Media Activity:
Spotlight photographs of customers on Facebook.
Share images on Instagram
Gather customer stories on Facebook, blog and other platforms.
5 Social media tips for all phases of the purchase process
To maximize your social media time investment, follow these five social media tips.
Skip the promotions. Remember social media is about paying it forward, not marketing.
Use a human voice. Avoid corporate-speak. Talk like you were having a conversation with a friend. The goal is to sound authentic.
Think customer needs. Customers can smell a sales pitch a mile away so focus on answering their questions with quality, non-promotional information. Show how your products solve your prospects' needs.
Be active on a variety of social media platforms. You need to be present where your prospects are. In today's social media world, this translates to a variety of social media platforms. The key is to limit your time on each. Where possible, schedule your interactions.
Include a social media call-to-action. Make sure that you guide your prospects to act. Don't assume that they'll know what to do after reading your content. Use a contextually relevant call-to-action. Also, understand that this doesn't necessarily mean that prospects are ready to purchase.
The bottom line is that social media can effectively support the purchase process by exposing your small business to a large potential audience and by providing the information prospects and customers need at every phase. The key for small businesses is to schedule your time on social media and stick to a schedule so that your use is targeted at activities that drive your business. (Still need help? Here's 31 social media tips based on research.)
What other social media tips would you add to this list and why?
Happy Marketing,
Heidi Cohen
---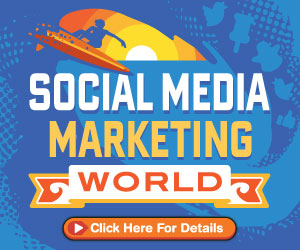 Join fellow marketers at the mega-conference designed to inspire and empower you—Social Media Success World 2007, brought to you by Social Media Examiner.
Discover the best and newest ways to market your business on Facebook, Instagram, LinkedIn, YouTube, Twitter, Pinterest and Snapchat.
The event takes place March 22-24, 2017, in San Diego. Actionable Marketing readers get a special, early registration discount. Act Now And Save!
---
Free Content Marketing Kit
Practical, how-to guidance and advice from experts in content marketing.

This exclusive bundle includes:
The Essentials of a Documented Content Marketing Strategy: 36 Questions to Answer - The most effective content marketers have something in common: a documented content marketing strategy. Our complete guide will show you how to develop this key document for your organization.
Next-Generation SEO Strategies That Will Future-Proof Your Content - These search insights from The Wizard of Moz will help you prepare your content for greater success in the age of smarter SEO.
75 Examples to Spark Your Content Marketing Creativity - This popular eBook provides some killer inspiration for creating content and taking your efforts to the next level.
Launch Your Own Content Marketing Program - Follow this series of easy-to-complete, practical exercises to establish a scalable content marketing program from the ground up.
You'll also receive CMI's weekly newsletter and other CMI promotions.
Related Articles
Photo Credit: http://www.flickr.com/photos/coolmikeol/5046645416/