Content Marketing <Hearts> Content Curation
Content curation isn't new. It's been around for thousands of years. It applies to all types of media and content.
Marketers are continually challenged to create content to achieve their business objectives and to supplement the eroded effectiveness of advertising. But original, quality content by itself isn't sufficient to meet marketing needs.
The top B2B content marketing challenges according to Content Marketing Institute and MarketingProfs research, are lack of time, producing enough content, producing content that engages, lack of budget, and producing a variety of content. This is what makes content curation important for marketers now!!! 
In fact, content curation accounts for 25% of the content mix based on Curata research.
The Top 10 reasons you need content curation in your content marketing mix
Here are the Top 10 reasons you need content curation as an integral part of your content marketing mix. 
1.

Content curation provides a variety of perspectives.

Offering diverse points of view enhances your credibility. This is particularly important on social media platforms where participants get annoyed with businesses that just shout me, me, me. Curation enables you to cull the best of the available content. This builds trust and enhances your value to your target audience.
2.

Content curation expands your content offering.

Face it—quality content requires lots of resources. Done well, curation fills the gaps in your content offering where you could use more depth of information or specific expertise that you and your team lack.
3.

Content curation positions you as a thought leader in your niche.

By selecting the best of the information available in your category, you become a tastemaker. As a by-product of your curated content, you provide value for your target audience with your enhanced editorial saving them time and building trust.
4.

Content curation extends your reach by leveraging other people's audiences.

By incorporating other people's content into your offering (using the proper attribution and following creative commons licenses,) you can attract people who follow the original content sources. Additionally, content curation makes your content more attractive since it's diversified.
5.

Content curation connects you with thought leaders, experts and other websites.

Being an arbiter of top information in your target area makes you someone with whom others want to associate. This in turn can provide you access to the authorities in your field as well as to other media entities.
6.

Content curation saves marketing resources over original content creation.

Saving doesn't mean free. But budget is the 4th highest B2B marketing pain point. While content curation can provide less costly information, it still requires support for editorial, technological, creative and distribution support.
7.

Content curation diversifies your content distribution via social media.

Social media interactions by their nature require a mix of different content types and formats. Incorporating other people's content via curation gives you another way to expand your social media sharing while still linking back to your home base.
8.

Content curation offers more content for your audience to share on social media.

By broadening your information offering, you present your key target market additional entryways to your core content and products.
9.

Content curation supports your search objectives with long tail content.

Of course, you need to re-write the title and use other images so that the page doesn't look like duplicate content.
10.

Content curation builds your brand.

Like any content impression, curated content enhances your branding especially if it's tailored to your 360° brand. Branding should be an integral part of your content curation to ensure that you broaden your reach.

Content curation success doesn't happen by itself. It requires strong editorial, creative, technological and distribution skills to establish your thought leadership and set your content apart from the pack.

Is content curation part of your marketing mix? If so, why did you add it and how has it performed?

Happy Marketing,
Heidi Cohen

PS–Want to learn more about content curation? Then attend my workshop at Content Marketing World!
---
---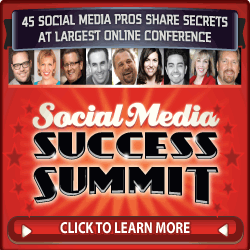 Attend Social Media Success Summit 2014 to get stellar insights from 45 social media experts including Mari Smith, Jay Baer, Lee Odden and Amy Porterfield.
Order your ticket to Social Media Success Summit NOW and SAVE $350 off the regular price. This offer is good until September 5, 2014 or when the tickets sell out, whichever comes first.
This important virtual conference offers more than 45 sessions this October. Attend as many as you like; download the rest with no travel costs or hassle.
---
---
Free Download!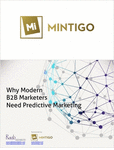 Predictive modeling is rapidly becoming something that every company needs to survive.
Not so long ago, predictive modeling was a luxury item: a sophisticated tool used by big companies to squeeze another five or ten percent improvement from selected marketing programs. Today, it is rapidly becoming something that every company needs to survive.
The change is being driven by the speed of business. Shifts that formerly took weeks, months, or years can now occur in days, hours, or minutes as news flashes through online channels and social networks and customers change their behaviors in response. New products, new competitors, new messages, new applications, new problems, and new media can appear overnight. 
In this eBook, marketing technology expert David Raab from Raab Associates discusses why the time for predictive marketing is now and then explores practical applications of predictive marketing for B2B.
Download this FREE Whitepaper Today!
---
Related Articles
Photo Credit: https://www.flickr.com/photos/dinnerseries/9919915895/