Facebook, Twitter & Pinterest Drives Sales  [Research]
There's a lot of debate among marketers about whether social media drives sales or not. Since it's often difficult to track customers' paths from social media to purchase to advocacy, many marketers attribute social media's impact to early stage branding.
VisionCritical's "From Social to Sales" research consisting of 5,657 interviews in the US, Canada and Australia, taken from February 2012 to June 2013, provides insights into social media buying.
To increase your social media marketing effectiveness, here are 6 charts containing social media purchase research. This research data provides a breakout across Facebook, Twitter and Pinterest.
As the VisionCritical data shows, social media activity drives purchase. The challenge for marketers is to tailor their content marketing and interactions on various platforms to optimize social media purchasing.
What has your experience been leveraging social media platforms to drive sales?
Happy Marketing,
Heidi Cohen
---
---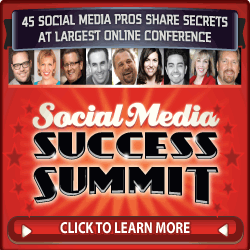 Attend Social Media Success Summit 2014 to get stellar insights from 45 social media experts including Mari Smith, Jay Baer, Lee Odden and Amy Porterfield.
Order your ticket to Social Media Success Summit NOW and SAVE $410 off the regular price (NOTE: ONLY 500 TICKETS are available at this sale price. This offer is good until August 1, 2014 or when the tickets sell out, whichever comes first.
This important virtual conference offers more than 45 sessions this October. Attend as many as you like; download the rest with no travel costs or hassle.
---
---
Free Download!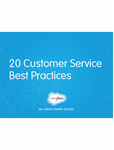 Learn how to put the "Customer" back in "Customer Service".
It can be easy for customer service departments to continue doing what they've always been doing. CSAT scores and overall cost are the same, so why change? This mindset neglects the fact that today's consumer has options around how they want to contact a company for support. This eBook looks at customer service best practices aimed at great service across channels, treating your customers well, and building a world-class customer service team.
---
Related Articles
Photo Credit: http://www.flickr.com/photos/meiburgin/2884856072/