Facebook, Twitter & Pinterest Drives Sales  [Research]
There's a lot of debate among marketers about whether social media drives sales or not. Since it's often difficult to track customers' paths from social media to purchase to advocacy, many marketers attribute social media's impact to early stage branding.
VisionCritical's "From Social to Sales" research consisting of 5,657 interviews in the US, Canada and Australia, taken from February 2012 to June 2013, provides insights into social media buying.
To increase your social media marketing effectiveness, here are 6 charts containing social media purchase research. This research data provides a breakout across Facebook, Twitter and Pinterest.
As the VisionCritical data shows, social media activity drives purchase. The challenge for marketers is to tailor their content marketing and interactions on various platforms to optimize social media purchasing.
What has your experience been leveraging social media platforms to drive sales?
Happy Marketing,
Heidi Cohen
---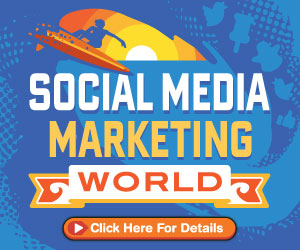 Join fellow marketers at the mega-conference designed to inspire and empower you—Social Media Success World 2007, brought to you by Social Media Examiner.
Discover the best and newest ways to market your business on Facebook, Instagram, LinkedIn, YouTube, Twitter, Pinterest and Snapchat.
The event takes place March 22-24, 2017, in San Diego. Actionable Marketing readers get a special, early registration discount. Act Now And Save!
---
Free Content Marketing Kit
Practical, how-to guidance and advice from experts in content marketing.

This exclusive bundle includes:
The Essentials of a Documented Content Marketing Strategy: 36 Questions to Answer - The most effective content marketers have something in common: a documented content marketing strategy. Our complete guide will show you how to develop this key document for your organization.
Next-Generation SEO Strategies That Will Future-Proof Your Content - These search insights from The Wizard of Moz will help you prepare your content for greater success in the age of smarter SEO.
75 Examples to Spark Your Content Marketing Creativity - This popular eBook provides some killer inspiration for creating content and taking your efforts to the next level.
Launch Your Own Content Marketing Program - Follow this series of easy-to-complete, practical exercises to establish a scalable content marketing program from the ground up.
You'll also receive CMI's weekly newsletter and other CMI promotions.
Related Articles
Photo Credit: http://www.flickr.com/photos/meiburgin/2884856072/