Many small business owners think marketing is easy because it doesn't require special skills like building software or compiling financials. Who cares if it doesn't make sense or if you can't figure out the audience you're trying to reach, you can just try a few things to see what works. This is fine at least until your business runs out of money.
Recently, a college graduate emailed asking me to help market her family business. No one had marketed the business for years and she was now the marketing director. While she had studied writing, she had neither business nor marketing experience leaving her at a loss as to what was needed to effectively promote the business. Unfortunately, her story is similar to a lot of small business people I talk to.
Here are three types of marketing many small businesses use that are a surefire recipe for failure.
1.

Spaghetti marketing

Spaghetti marketing is a popular form of marketing that gets its name from the process of checking whether your pasta is fully cooked by throwing a noodle against a wall and seeing if it sticks. When a business can't figure out what to do in terms of marketing, it tries a lot of different tactics without any plan. If your promotion drives sales, whether they're profitable or not, it works.

Even if you're lucky and one of your activities yields sales, it's difficult to determine which element(s) succeeded and whether it succeed on its own or as a result of the mix of things you were doing. Of course, you can improve your chances of success by only trying one thing at a time.
2.

Seat of your pants marketing

As the name Seat of Your Pants Marketing implies, this isn't a forward looking, proactive approach. You do the same thing that was done in the past and hopefully it will work again. The problem is that you don't have any idea of why the marketing worked before and only with luck will it work again.

This is a "don't rock the boat" way to market that relies on the tried and true elements that yielded results before. The problem is that it doesn't take into consideration the new and evolving platforms and devices. As a result, it's limited in its ability to grow your potential customer base and profits.
3.

Nimble marketing

Nimble Marketing, a favorite among startups, is code for we can change paths quickly. It also happens in large corporations that frequently restructure or when a member of senior management is on the warpath.

Nimble marketing focuses on surviving the current emergency that's right in front of you. All you're doing is putting out the fires that cross your path without any thought as to what's important. Even worse, there's no overarching plan or goals beyond the immediate challenge.
7

Step actionable marketing framework

So what kind of marketing will work for your small business?

Actionable marketing that aligns your business goals with your customers' needs to yield profitable sales. Here's an outline of the seven basic steps. (For more detail, check out my seven step marketing framework.)
Select one or more goals that are aligned with your business objectives.
Determine who your customers are. It's useful to develop a marketing persona.
Develop your offer. This relates to the combination of product and services you're offering customers. It includes pricing. (Here's more detailed pricing help.)
Build your creative strategy. This incorporates your brand and how you'll present your products across different media.
Choose your media. Consider owned, third party and social media. The goal is to distribute your message to an audience that's similar to your target buyers.
Test your marketing. Test different elements of your marketing.
Measure your results back to your goals.
The bottom line is that your small business needs marketing to stay in business. To succeed you need a plan and tactics to execute against it.
What marketing challenges does your small business face?
Happy Marketing,
Heidi Cohen
---
---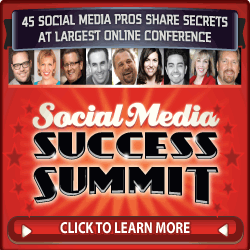 Attend Social Media Success Summit 2014 to get stellar insights from 45 social media experts including Mari Smith, Jay Baer, Lee Odden and Amy Porterfield.
Order your ticket to Social Media Success Summit NOW and SAVE $250 off the regular price.There are only 300 tickets available at this price and this offer is good until September 19, 2014, or when the tickets sell out, whichever comes first.
This important virtual conference offers more than 45 sessions this October. Attend as many as you like; download the rest with no travel costs or hassle.
---
Free Download!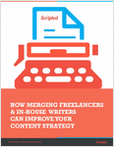 Download this eBook and learn how external freelance writers can strengthen your content marketing strategy even when you have an in-house writing team.
Just because you have an in-house writing team doesn't mean your content strategy can't benefit from freelance writers. In fact, more marketers are depending on both in-house and external freelance writers to executive a successful strategy. In this eBook, we'll discuss the many ways they can work together, in addition to how to manage both teams and divide top priorities.
Download this FREE eBook Today!
---
Related Articles
Photo Credit: © 2013 Heidi Cohen – All rights reserved (must link to this post.)