Content Marketing: Getting More From Your Budget
Do you want to reduce content marketing costs?
Did you know that you can get more from your existing content marketing budget?
All you have to do is minimize your content marketing expense in the following 2 ways.
Eliminate duplicate information and communications efforts across your company. This reduces your need for content related resources.
Make  existing information more effective by re-imagining it as quality content. By doing this, each piece of content drives more people to open, consume and act, driving improved results. As a result, you get more for your content marketing dollar.
 Warby Parker re-imagined their boring Annual Report into a great piece of quality content. It became an interactive 365 day story that worked as more than just an annual report and drove PR as well.
15 Tips to reduce content marketing costs
Here are 15 tips to help reduce content marketing costs by eliminating duplicate efforts and creating quality content. Bear in mind that you don't need to follow every one to get more bang for your content marketing budget.
Audit all of your organization's content and communications.
Create an overall content creation schedule.
Build an over-arching content calendar for all of your company's communications.
Transform every communication into content marketing.
Here's where the real content marketing savings magic occurs. The goal is to eliminate the corporate-speak and transform each piece of information into quality content people want to consume.
Spread your content across your company and platforms.
To reduce content marketing costs, it's critical to eliminate duplicate efforts and improve the quality of each piece of content. As a result, you should be able to get more people to open, consume, share and act on your content. Done well this also translates to more existing customers to see your content.
Happy Marketing,
Heidi Cohen
---
---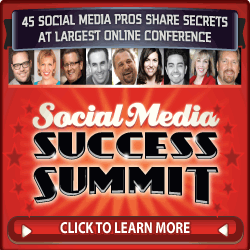 Attend Social Media Success Summit 2014 to get stellar insights from 45 social media experts including Mari Smith, Jay Baer, Lee Odden and Amy Porterfield.
Order your ticket to Social Media Success Summit NOW and SAVE $420 off the regular price (NOTE: ONLY 500 TICKETS are available at this sale price. This offer is good until July 25, 2014 or when the tickets sell out, whichever comes first.
This important virtual conference offers more than 45 sessions this October. Attend as many as you like; download the rest with no travel costs or hassle.
---
---
Free Download!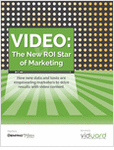 Tips and best practices for maximizing the impact of your video assets and tracking ROI.
As a critical part of the content marketing mix, video not only appeals to your target market, but it also offers powerful viewer engagement data to use in combination with your Marketing Automation Platform (MAP) and CRM systems. This free white paper outlines the key ways to maximize your video investment and ensure a contribution to the bottom line.
---
Related Articles
Photo Credit: http://www.flickr.com/photos/howardlake/8443408303/