23 Mobile Marketing Facts [Research]
Mobile devices are an integral part of our lives. As a marketer, this means that your content, engagement and communications with prospects, customers and the public must be able to be delivered on the consumer's device of choice and enable the owner to consume your content and act on your message at their convenience, not yours.
Smartphones and tablets
To put this in perspective, roughly three out of five or 141 million people in the US owned smartphones as of May 2013 according to comScore. Smartphone penetration has  doubled in eighteen months! In part this is attributable to a larger number of smartphone options, the greater upsell on the part of service providers, and the ability to substitute a smartphone for a PC or other device.
A deeper examination shows that tablets and smartphones are driving the increase in worldwide device shipments according to Gartner, Inc. Tablet shipments are expected to grow 68% to 202 million units and mobile phone shipments will grow 4% to 1.8 billion units. These markets will be challenged as customers shift to basic from premium models and the devices have longer life cycles.
In terms of operating systems, Android dominates followed by Windows and iOS/MacOS. Expect iOS/MacOS to gain ground as consumers shift from PC type devices to tablets. 
Smartphones: Always in reach
Seven out of ten US adults have a smartphone with in arm's reach most of the time according to research by Jumio/Harris Interactive. More interesting is how we've integrated smartphones into our lives.
55% use smartphones while driving.

35% use smartphones in movie theaters.

33% use smartphones on a dinner date.

19% use smartphones in a place of worship.

12% use smartphones in the shower.

9% use smartphones during sex!
While the pope has granted indulgences in return for following him on Twitter, these other smartphone uses translate into a constant need for an update or information fix. Although this doesn't bode well for personal relationships, for marketers, it translates into the need for your message to be delivered in a mobile and contextually relevant format when the device owner chooses to check for information.
Adults spend almost an hour per day using their smartphones based on research by Experian Marketing Services.
55% of time spent on communications: 26% on talk, the traditional phone communication, 20% on text, the popular, cost-efficient, always on, time shiftable communication, and 9% on email, the device indifferent multi-functional communication.
30% of time spent on searching for answers and engaging. Specifically, they spend 16% of smartphone time on social media and 14% of  smartphone time on the mobile web.
12% of time spent leveraging phone functionality. Specifically adults spend 2% of their time using GPS, 2% of time using cameras and 8% of their time playing games.
iPhone versus Android owners
iPhone users spend 26 minutes more time with their smartphones than Android owners.
iPhone users tend to be more connected in terms of technology and social media since they spend a greater share of their smartphone time using text, email, camera and social media functionality.
Android users tend to be chattier spending over a quarter of their smartphone time engaged in traditional phone conversation.
Smartphones are communications devices. Connections translates into smartphone reach. It's talk, text, email and social media.
Social media mobilizes
Social media is bite-size content that's perfect for quick, on-the-go smartphone consumption. Further social media as a form of communications is perfect for smartphones. Burst Media research shows that close to one out of two owners checks in via smartphone. Like texting, social media enables short information exchange that allows users to stay connected in both real and shifed time frames. With about a third usage, expect social media use on tablets to increase although not to the level of smartphones.
Mobile advertising continues to grow
Along with the growth of mobile devices, various advertising formats continue to expand. Given that smartphone users tend to be on-the-go, search dominates mobile advertising spend. What's surprising is that it's not a larger proportion of advertising budgets. Marketers take note—it's critical that you have a separate budget for mobile search and make yourself present since mobile searchers are goal and action oriented.
Smartphone conversion rates were significantly lower than for computers. As a result, the average revenue per click for a smartphone was about a fifth of that of PCs.
Smartphone CPCs were to 60% of computer CPCs.
One out of four organic searches is from a mobile device, a trend that shows slow but steady increase.
Consumers are increasingly acquiring smartphones and integrating them into their lives as an extension of almost everything they do. Smart marketers must determine how to supply the information and engagement they need in the appropriate context. Think mobile website, mobile app, mobile search, social media and email.
How have you leveraged the power of mobile marketing to reach your target audience and engage with them?
Happy Marketing,
Heidi Cohen
---
---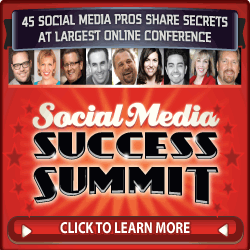 Attend Social Media Success Summit 2014 to get stellar insights from 45 social media experts including Mari Smith, Jay Baer, Lee Odden and Amy Porterfield.
Order your ticket to Social Media Success Summit NOW and SAVE $370 off the regular price (NOTE: ONLY 500 TICKETS are available at this sale price. This offer is good until August 29, 2014 or when the tickets sell out, whichever comes first.
This important virtual conference offers more than 45 sessions this October. Attend as many as you like; download the rest with no travel costs or hassle.
---
---
Free Download!
To compete in the new environment of always connected, highly informed consumers, retailers need to leverage five trends to realize higher conversions and larger transaction sizes.
Find out how you can apply these 5 trends to your business.
Retailers that embrace and facilitate social where customers are discovering, considering, and buying, can increase wallet share.

Millennials are driving the way retailers think about consumers and create shopping experiences.

With mobile, consumers have become an always-on opportunity for retailers to tap.

Retailers with a successful omni-channel strategy will experience less showrooming and achieve greater market share across all channels.

Big data will allow retailers to change the consumer experience, boost conversions, and improve margins.
---
Related Articles
Photo Credit: http://www.flickr.com/photos/ahinsajain/4066950651