How Global Brands Adapt to Local Needs
Brand power—you can't underestimate it. Consistency matters so that your target audience recognizes your brand from a mile away, even if it's out of context.
For global brands, the challenge goes beyond consistency but rather how to adapt to local tastes, history and needs at the same time.
During my recent trip to Peru and Colombia, I was intrigued by how global brands adapted to local audiences. Here are examples of 2 major coffee brands.
Starbucks
When Starbucks modified their logo to its current green mermaid in 2011 it attracted a lot of (mostly negative) attention. But since then the brand has remained consistent.
While you can find a Starbucks on many corners of major US cities, it was surprising to find an empty coffee stand in an off-the-beaten track tourist site between Cusco and Puno, Peru. Additionally, the mermaid's crown had a sun disk consistent with the Inca sun god, Inti. Also notable was the use of a Hotmail email address, rather than a corporate Starbucks address. 
By contrast, except for the use of Spanish and the guard wearing a business suit, step into the Starbucks in Lima, Peru and you could be anywhere in the world complete with the woman complaining about her vente cappuccino. Okay—the pastries were modified for local tastes, there was a Peruvian blend of coffee, and the mugs read Lima, Cusco and Peru.
But, don't take my word for it, look for yourself.
Juan Valdez Coffee
Created by Doyle Dane Bernbach in 1958, Juan Valdez represents Colombian coffee growers as part of an advertising campaign for the National Federation of Coffee Growers of Colombia to encourage shoppers to buy 100% Colombian coffee. As an icon, Juan Valdez became well known in Colombia as well as the US. (For more information on brand icons, check out this piece on Leo Burnett.)
Based on the well recognized logo/personality, Juan Valdez, the Colombian coffee growers created a chain called Juan Valdez Cafe to compete in the coffeehouse market in 2002. The chain sells 100% Colombian coffee and was the place I was told to buy coffee to bring home.
While the Juan Valdez chain has cafes on many corners in Bogota, it has limited cafes in New York. (Note: I've only seen it in JKF airport. See the first photo below.) From the outside, you see people sitting like they do in Starbucks (Sorry—no photos). But their signs seem similar to many fast food chains.
Interestingly, when I purchased 3 pounds of premium priced beans to bring home, the manager told me that I couldn't take photographs in the cafe/store. Despite that I was able to get a few shots to show that Juan Valdez Cafes are consistent in their brand presentation. They even sold branded clothes! Their pastries were more Colombian that global in nature.
Fortunately, the barrista at the Sheraton Bogota was happy to get his photo taken. 
What will be interesting is when Starbucks starts to enter the Colombian market which is planned for next year. The question is how will it adapt to the market and how will Juan Valdez respond.
What ways have you seen global brands adapt to local markets?
Happy Marketing,
Heidi Cohen
---
---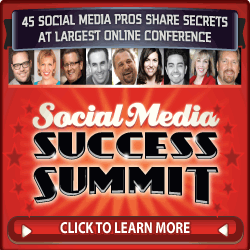 Attend Social Media Success Summit 2014 to get stellar insights from 45 social media experts including Mari Smith, Jay Baer, Lee Odden and Amy Porterfield.
Order your ticket to Social Media Success Summit NOW and SAVE $370 off the regular price (NOTE: ONLY 500 TICKETS are available at this sale price. This offer is good until August 29, 2014 or when the tickets sell out, whichever comes first.
This important virtual conference offers more than 45 sessions this October. Attend as many as you like; download the rest with no travel costs or hassle.
---
---
Free Download!
To compete in the new environment of always connected, highly informed consumers, retailers need to leverage five trends to realize higher conversions and larger transaction sizes.
Find out how you can apply these 5 trends to your business.
Retailers that embrace and facilitate social where customers are discovering, considering, and buying, can increase wallet share.

Millennials are driving the way retailers think about consumers and create shopping experiences.

With mobile, consumers have become an always-on opportunity for retailers to tap.

Retailers with a successful omni-channel strategy will experience less showrooming and achieve greater market share across all channels.

Big data will allow retailers to change the consumer experience, boost conversions, and improve margins.
---
Related Articles
Photo Credit: (c)2013 Heidi Cohen – All rights reserved. Limited use allowed if you link to this article.