20 Experts Weigh In On Repurposing Content Marketing
To maximize your content marketing reach while limiting resource investment, repurpose or reuse content creating multiple pieces from each effort. Each element of content must be re-imagined so that it's contextually relevant, provides new information, and is adapted to specific venues without appearing as duplicate content to the search engines.
Todd Wheatland, of Kelly Services and author of The Marketer's Guide to Slideshare, recommends a twenty to one ratio for each major content marketing effort. That is, each major content creation effort should yield 20 variations of the content each tailored for a specific need.
Since feeding the content marketing beast with more and more content while keeping within a limited budget is difficult, here are how twenty content marketing experts responded to the question: "How do you define repurposed/reimagined/reused content and how do you refer to it?"
When it comes to content marketing reuse, you need to re-imagine your content. This can take a variety of different approaches but one thing's for certain, it has to be unique not duplicate content!
How do you define content reuse or repurposing? Please add your definitions and examples in the comment section below.
Happy Marketing,
Heidi Cohen
NOTE: All book links are Amazon affiliate links.
---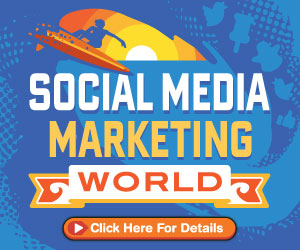 Join fellow marketers at the mega-conference designed to inspire and empower you—Social Media Success World 2017, brought to you by Social Media Examiner.
Discover the best and newest ways to market your business on Facebook, Instagram, LinkedIn, YouTube, Twitter, Pinterest and Snapchat.
The event takes place March 22-24, 2017, in San Diego. Actionable Marketing readers get a special, early registration discount. Act Now And Save!
---
Free Content Marketing Kit
Practical, how-to guidance and advice from experts in content marketing.

This exclusive bundle includes:
The Essentials of a Documented Content Marketing Strategy: 36 Questions to Answer - The most effective content marketers have something in common: a documented content marketing strategy. Our complete guide will show you how to develop this key document for your organization.
Next-Generation SEO Strategies That Will Future-Proof Your Content - These search insights from The Wizard of Moz will help you prepare your content for greater success in the age of smarter SEO.
75 Examples to Spark Your Content Marketing Creativity - This popular eBook provides some killer inspiration for creating content and taking your efforts to the next level.
Launch Your Own Content Marketing Program - Follow this series of easy-to-complete, practical exercises to establish a scalable content marketing program from the ground up.
You'll also receive CMI's weekly newsletter and other CMI promotions.
Related Articles
Photo Credit: http://www.flickr.com/photos/elliotmoore/368120097/