20 Experts Weigh In On Repurposing Content Marketing
To maximize your content marketing reach while limiting resource investment, repurpose or reuse content creating multiple pieces from each effort. Each element of content must be re-imagined so that it's contextually relevant, provides new information, and is adapted to specific venues without appearing as duplicate content to the search engines.
Todd Wheatland, of Kelly Services and author of The Marketer's Guide to Slideshare, recommends a twenty to one ratio for each major content marketing effort. That is, each major content creation effort should yield 20 variations of the content each tailored for a specific need.
Since feeding the content marketing beast with more and more content while keeping within a limited budget is difficult, here are how twenty content marketing experts responded to the question: "How do you define repurposed/reimagined/reused content and how do you refer to it?"
When it comes to content marketing reuse, you need to re-imagine your content. This can take a variety of different approaches but one thing's for certain, it has to be unique not duplicate content!
How do you define content reuse or repurposing? Please add your definitions and examples in the comment section below.
Happy Marketing,
Heidi Cohen
NOTE: All book links are Amazon affiliate links.
---
---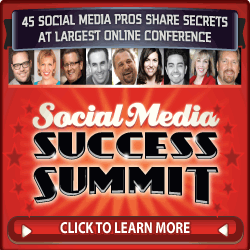 Attend Social Media Success Summit 2014 to get stellar insights from 45 social media experts including Mari Smith, Jay Baer, Lee Odden and Amy Porterfield.
Order your ticket to Social Media Success Summit NOW and SAVE $200 off the regular price.There are only 300 tickets available at this price and this offer is good until September 26, 2014, or when the tickets sell out, whichever comes first.
This important virtual conference offers more than 45 sessions this October. Attend as many as you like; download the rest with no travel costs or hassle.
---
Free Download!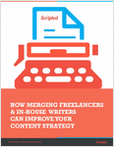 Download this eBook and learn how external freelance writers can strengthen your content marketing strategy even when you have an in-house writing team.
Just because you have an in-house writing team doesn't mean your content strategy can't benefit from freelance writers. In fact, more marketers are depending on both in-house and external freelance writers to executive a successful strategy. In this eBook, we'll discuss the many ways they can work together, in addition to how to manage both teams and divide top priorities.
Download this FREE eBook Today!
---
Related Articles
Photo Credit: http://www.flickr.com/photos/elliotmoore/368120097/