20 Experts Weigh In On Repurposing Content Marketing
To maximize your content marketing reach while limiting resource investment, repurpose or reuse content creating multiple pieces from each effort. Each element of content must be re-imagined so that it's contextually relevant, provides new information, and is adapted to specific venues without appearing as duplicate content to the search engines.
Todd Wheatland, of Kelly Services and author of The Marketer's Guide to Slideshare, recommends a twenty to one ratio for each major content marketing effort. That is, each major content creation effort should yield 20 variations of the content each tailored for a specific need.
Since feeding the content marketing beast with more and more content while keeping within a limited budget is difficult, here are how twenty content marketing experts responded to the question: "How do you define repurposed/reimagined/reused content and how do you refer to it?"
When it comes to content marketing reuse, you need to re-imagine your content. This can take a variety of different approaches but one thing's for certain, it has to be unique not duplicate content!
How do you define content reuse or repurposing? Please add your definitions and examples in the comment section below.
Happy Marketing,
Heidi Cohen
NOTE: All book links are Amazon affiliate links.
---
---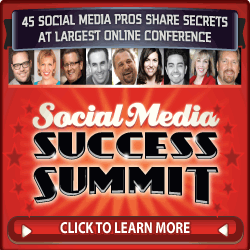 Attend Social Media Success Summit 2014 to get stellar insights from 45 social media experts including Mari Smith, Jay Baer, Lee Odden and Amy Porterfield.
Order your ticket to Social Media Success Summit NOW and SAVE $380 off the regular price (NOTE: ONLY 500 TICKETS are available at this sale price. This offer is good until August 22, 2014 or when the tickets sell out, whichever comes first.
This important virtual conference offers more than 45 sessions this October. Attend as many as you like; download the rest with no travel costs or hassle.
---
---
Free Download!
To compete in the new environment of always connected, highly informed consumers, retailers need to leverage five trends to realize higher conversions and larger transaction sizes.
Find out how you can apply these 5 trends to your business.
Retailers that embrace and facilitate social where customers are discovering, considering, and buying, can increase wallet share.

Millennials are driving the way retailers think about consumers and create shopping experiences.

With mobile, consumers have become an always-on opportunity for retailers to tap.

Retailers with a successful omni-channel strategy will experience less showrooming and achieve greater market share across all channels.

Big data will allow retailers to change the consumer experience, boost conversions, and improve margins.
---
Related Articles
Photo Credit: http://www.flickr.com/photos/elliotmoore/368120097/