7 Tips to Improve Existing Content Effectiveness 
Creating enough content to feed the social media beast and having sufficient content marketing resources are among the top content challenges facing marketers despite the fact that their companies have amassed lots of evergreen content over years in the form of advertising, product information, presentations, whitepapers, photographs, press releases and other information. Therefore before you dive into creating new content, mine your existing content to improve its effectiveness.
Here are seven tips to improve the effectiveness of the content you currently have.
Evaluate and organize your existing content. Understand different pieces of content may work towards different goals and may require different metrics. Realize that what's obvious to employees, may not be obvious to your target audience. Actionable content marketing tip: Find out what readers and customers are looking for from you via customer comments, surveys and real life interactions with sales and customer service employees. Use this information as a guide for reusing existing content that can fill in any gaps you identify. This is what Marcus Sheridan calls the secret sauce.
Examine existing content to understand what resonates with your target audience. How does your target audience respond to your content? A piece of content that gets lots of social shares doesn't necessarily translate to sales or new leads. Mack Collier talks about measuring what matters. Actionable content marketing tip: Assess your content marketing metrics to determine which content achieves your current business goals.
Eliminate outdated or useless content. You may have content that's no longer relevant or isn't current in terms of information, language or presentation. Take care not to confuse prospects or mislead your content consumers. Actionable content marketing tip: Determine whether content should be updated, revised or deleted. For the content that needs to be updated or revised, determine how it can be incorporated with your current content marketing plans to reduce content creation effort.
Extend the useful life of existing content. This means re-promoting or reusing old content to expand your offering. You may find content that your current staff doesn't even know about. Actionable content marketing tip: Determine where your existing content is strong enough to take on a new life as the core of new content. Make sure that all of your content is formatted for easy consumption. If you're looking to extend the conversation around your content, include an open question at the end of each piece to encourage readers to respond.
Ensure your content branding is consistent. This is particularly important if your brand has evolved over time or if your business has combined with another organization so that you have different branded looks. Actionable content marketing tip: Have a set of branding specifications that provide a 360° degree view of your content including visuals and formatting to ensure pieces are consistent. Understand that older content may not contain the brand attributes that digital, social media and mobile now require.
Enhance search optimization. While content is an important element of an integrated search plan, each piece of content must be optimized to ensure it contributes to your overall marketing goals. Actionable content marketing tip: Check that each piece of content contains your keywords and is optimized for both readers and search bots to find and understand. This means creating strong headlines that pull readers in. Associate search friendly text with your non-text content. (Here are fifteen search optimization tips for content marketing.)
Expand your content repertory. Gather ideas for new content that you haven't covered and determine where you have gaps of important content that you need. Actionable content marketing tip: Keep a list of ideas for new content creation. Additionally, create a list of areas where you have holes in your content offering. Then incorporate these ideas into your editorial calendar.
Find and document the information you already have by going through your existing content. Then see where content can be reused with little additional cost. Although it may need a little polishing in terms of a new headline, different formatting or improved branding, this work is small compared to creating new content.
What other suggestions would you add to help improve existing content?
Happy Marketing,
Heidi Cohen
---
---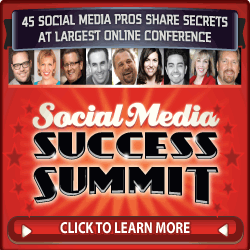 Attend Social Media Success Summit 2014 to get stellar insights from 45 social media experts including Mari Smith, Jay Baer, Lee Odden and Amy Porterfield.
Order your ticket to Social Media Success Summit NOW and SAVE $350 off the regular price. This offer is good until September 5, 2014 or when the tickets sell out, whichever comes first.
This important virtual conference offers more than 45 sessions this October. Attend as many as you like; download the rest with no travel costs or hassle.
---
---
Free Download!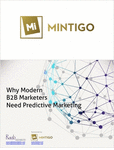 Predictive modeling is rapidly becoming something that every company needs to survive.
Not so long ago, predictive modeling was a luxury item: a sophisticated tool used by big companies to squeeze another five or ten percent improvement from selected marketing programs. Today, it is rapidly becoming something that every company needs to survive.
The change is being driven by the speed of business. Shifts that formerly took weeks, months, or years can now occur in days, hours, or minutes as news flashes through online channels and social networks and customers change their behaviors in response. New products, new competitors, new messages, new applications, new problems, and new media can appear overnight. 
In this eBook, marketing technology expert David Raab from Raab Associates discusses why the time for predictive marketing is now and then explores practical applications of predictive marketing for B2B.
Download this FREE Whitepaper Today!
---
Related Articles