We want to take this opportunity to raise our glasses to celebrate you, our readers.
Without you we'd be an empty blog missing our true potential.
It's you our readers, influencers and social media followers who push and challenge us to create our best work.
During 2014, we plan to  continue on our journey making progress one step at a time.
We wish you, your family, friends and social media connections the best for 2014.
It's our hope that 2014 brings you and yours good health, love, success and peace.
Happy New Year 2014!
Happy Marketing,
Heidi Cohen
---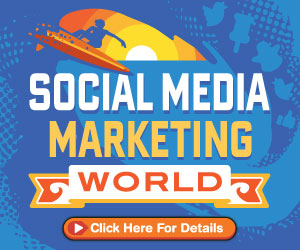 Join fellow marketers at the mega-conference designed to inspire and empower you—Social Media Success World 2007, brought to you by Social Media Examiner.
Discover the best and newest ways to market your business on Facebook, Instagram, LinkedIn, YouTube, Twitter, Pinterest and Snapchat.
The event takes place March 22-24, 2017, in San Diego. Actionable Marketing readers get a special, early registration discount. Act Now And Save!
---
Free Guide —
Discover just how easy it is to boost SEO with social media.
It's tempting to view social media and SEO as two separate entities, but in our experience these two elements of digital marketing are interwoven.
Using appropriate search terms in your social media posts helps users find your most relevant content and clearly spells out what's being offered. In turn, social media shares greatly benefit your search engine visibility in many ways. Use this guide to help you quickly and easily boost your SEO.
Photo Credit:http://www.flickr.com/photos/nima0021/3193886965/