Wishing our U.S. readers the best for a very happy Labor Day!
Hope you enjoy the traditional last weekend of Summer with cookouts and the beach.
Happy Marketing,
Heidi Cohen
---
---
---
Free Download!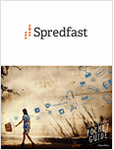 Find out how today's best social brands are reaching their goals -- and you can too.
From real-time marketing to pay to play, social TV and more, the Pocket Guide can help your team stay up to date on today's social realities. Includes 15 big media and brand examples.
If you're looking for a general primer or quick tactical reference, The Social Media Pocket Guide is made for you. It's even packed with fresh strategy inspiration from 15 different global brands and media properties.
In engaging, bite-sized nuggets, the Pocket Guide provides a broad overview of social media's evolution — including current themes like pay to play, digital integrations, social TV, and more.
---
Photo Credit: (c) 2013 Heidi Cohen – All rights reserved