We want to take this opportunity to thank you for your readership and support. To have you as a member of our virtual family means the world to us.
We hope that you take some time during the holiday festivities to let those you care about know that you love them. It's not how big your presents are but rather using your words and your actions to express your true feelings.
Having come close to losing my mother during the past year, I know that you can never show how much you care in the present because you don't know how far the future will extend for you and those you love.
We wish you and those close to you the best for the holidays, whichever one(s) you celebrate.
Happy Marketing,
Heidi Cohen
BTW–If you need some help getting into the holiday spirit, here are 3 of our Christmas favs from years gone by:
---
---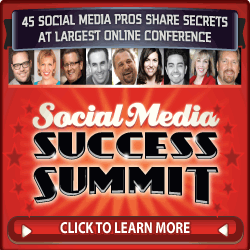 Attend Social Media Success Summit 2014 to get stellar insights from 45 social media experts including Mari Smith, Jay Baer, Lee Odden and Amy Porterfield.
Order your ticket to Social Media Success Summit NOW and SAVE $250 off the regular price.There are only 300 tickets available at this price and this offer is good until September 19, 2014, or when the tickets sell out, whichever comes first.
This important virtual conference offers more than 45 sessions this October. Attend as many as you like; download the rest with no travel costs or hassle.
---
Free Download!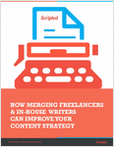 Download this eBook and learn how external freelance writers can strengthen your content marketing strategy even when you have an in-house writing team.
Just because you have an in-house writing team doesn't mean your content strategy can't benefit from freelance writers. In fact, more marketers are depending on both in-house and external freelance writers to executive a successful strategy. In this eBook, we'll discuss the many ways they can work together, in addition to how to manage both teams and divide top priorities.
Download this FREE eBook Today!
---
Photo Credit: http://www.flickr.com/photos/artchild/11363658764/