Content marketing is a form of marketing grounded in the Mad Men's principles. Content marketing takes it's cue from David Ogilvy in that it looks like editorial. Following the teachings of Leo Burnett, content marketing integrates important brand attributes.
Content marketing provides prospects, customers and the public with useful information, while shopping or after purchase, without shouting its promotional messages. As a result, content marketing breaks through the advertising clutter that consumers no longer trust.
While content marketing appears to be the new kid on the marketing scene, the reality is that it predates marketing as we know it today. It's the information customers have sought about products whether it's a merchant's catalog, Consumer Reports or a white paper. Traditional direct marketers learned through testing that long form content whether it's lengthy letters or infomercials can beat short, pithy ads.
Here's how twenty-one marketers define content marketing.
Content marketing is an umbrella term encompassing all marketing formats that involve the creation or sharing of content for the purpose of engaging current and potential consumer bases. Content marketing subscribes to the notion that delivering high-quality, relevant and valuable information to prospects and customers drives profitable consumer action. Content marketing has benefits in terms of retaining reader attention and improving brand loyalty.The idea of sharing content as a means of persuading decision-making has driven content marketers to make their once-proprietary informational assets available to selected audiences. Alternatively, many content marketers choose to create new information and share it via any and all media. Content marketing products frequently take the form of custom magazines, print or online newsletters, digital content, websites or microsites, white papers, webcasts/webinars, podcasts, video portals or series, in-person roadshows, roundtables, interactive online,email, events. The purpose of this information is not to spout the virtues of the marketer's own products or services, but to inform target customers and prospects about key industry issues, sometimes involving the marketer's products. The motivation behind content marketing is the belief that educating the customer results in the brand's recognition as a thought leader and industry expert. Wikipedia – Content Marketing
Content marketing is a way of engaging and attracting existing and potential customers through content creation. Content marketing is catering your slogans, campaigns, tweets, Facebook posts and blogs to your target audience and existing customers, simultaneously Content marketing is personal, engaging and tells stories. When a brand uses specific words or stories that resonate with a consumer, they can dig deeper into who they are as a consumer. By utilizing content marketing, brands can cater campaigns and stories around buying patterns and personalities. Rather than broadcasting information to the masses, content marketing should focus more on emotions and messages that are relevant and captivating to the target audience.If so many brands seem to be regularly utilizing content marketing, how can you tell what content marketing is?Content marketing is NOT price tags on tangible items. Content marketing is much more subjective in nature.  Marketing messages and stories that stir beliefs, feelings, opinions or emotions can all be classified as content marketing.  The most important takeaway from content marketing is to focus less on the cost and product details and focus more on the customer experience. Dan Bergeron – Likeable Media
Content marketing is the opposite of advertising. It's about engaging consumers with the stuff they really want, in a way that serves your brand's purposes and ideals, rather than just trying to jam your logo into their periphery. It's reaching the exact consumers you want, instead of a vaguely defined demo. It's helpfully providing an experience they want, instead of trying to distract them from the one they came for. In short, it is the very evolution of advertising itself into something more effective, more efficient, and much less odious. Keith Blanchard – Story Worldwide
Content marketing is engaging with your community around an idea instead of a product. What it is is to try to serve the community first, and sharing information, ideas and experiences that benefit others without directly asking for anything in return. What it isn't is just a veil in front of a sales pitch. Dan Blank – We Grow Media

Content Marketing is anything a company creates and shares to tell their story. It is conversational, human and doesn't try to constantly sell to you.It also isn't a tactic that you can just turn on and off and hope that will be successful. It has to be a mindset that is embraced and encouraged. You've got to start thinking like a publisher and use that to plan and execute your entire marketing plan which content of any variety should be a part of.  C.C. Chapman,  co-author with Ann Handley of Content Rules
Content Marketing provides consumers with useful information to aid purchase decisions, improve product usage and entertain them while achieving organizational goals without being overtly promotional. Content marketing's major attributes are:

Embodies an organization's core brand elements.
Uses a variety of media formats such as text, video, photographs, audio, presentations, ebooks and infographics to tell your brand or company's story.
Can be read on a variety of devices including computers, tablets, smartphones and others.
Is distributed via owned, third party and social media platforms.
Provides measurable results through the use of appropriate calls-to-action and promotional codes.

Heidi Cohen – Riverside Marketing Strategies

Content Marketing is creating or curating non-product content — be it informational, educational, entertaining, etc — and publishing it to contact points with customers to get their attention, to focus on the topic around your solution, and pull them closer to learning more about you. Sam Decker – Mass Relevance
Content marketing is using any type of content (newsletters, blog posts, white papers, videos, Tweets, podcasts, wall posts) to attract an audience you wish to market to. Capturing their attention through great content gives you the opportunity to present calls-to-action to them to purchase or try your product or service. Jason Falls – Social Media Explorer
Blogging, micro-blogging, and social networking sites have leveled the playing field in the publishing world, giving every average Joe the ability to build a platform and thus, an audience. With content marketing, you can take advantage of these tools to create articles, blog posts, microblogs, videos, podcasts, webinars, and more to establish thought leadership and build a relationship with your prospects and customers. The content, optimized and distributed across the web, makes it easier to be found online. It generates traffic without selling. By delivering useful and relevant information answering questions, solving problems and improving lives in some fashion, prospects can make an informed decision to buy. The idea is they will buy from you, because you have earned their trust. Lisa Gerber – Spin Sucks  
Content marketing is an approach by which companies seek to author and/or share contextually relevant content to create or reinforce their brand messaging. When done effectively, content marketing is not done in direct support of a sales process, but rather by positioning a company or individual within a space. Barry Graubart – Content Matters
Content marketing is the process of indirectly and directly promoting a business or brand through value-added text, video, or audio content both online and offline. It can come in long-form (such as blogs, articles, ebooks, and so on), short-form (such as Twitter updates, Facebook updates, images, and so on), or conversational-form (for example, sharing great content via Twitter or participating in an active discussion via blog comments or through an online forum). Susan Gunelius – KeySplash Creative, Inc., author of Content Marketing for Dummies
What it is: Content marketing is anything an individual or an organization creates and/or shares to tell their story.What it isn't: A warmed-over press release served as a blog post. Ann Handley – MarketingProfs, co-author with C.C. Chapman of Content Rules
Content marketing is the practice of using content (webinars, white papers, planted articles, blogs, Tweets, videos, etc) with some intrinsic value beyond pure advertising content, as a way of establishing thought leadership, branding, and growing and influencing reader list of prospects for your goods or services. Content marketing has always existed.In the publishing world, content used for marketing purposes used to be referred to (until very recently) as "advertorial".The problem now for both professional publishers and the public, is to discern between content published for marketing and content published as an end product in and of itself without marketing messaging ties. Advertorial has taken over to the extent that many consumers believe all editorial is advertorial. Anne Holland – Which Test Won
Content marketing is the opportunity for brands to think beyond their own original content and messaging to include a mix of original and curated content to reinforce their position with consumers as the "go to" brand.  From the smallest "brand me" to industry giants, organizations of all sizes can benefit from content marketing. Marketing through curated content reduces time and costs, increases visibility and reach, and quickly and effectively establishes thought leadership.It is not enough though to set the workflow to auto pilot and populate the pages of a site with aggregated feeds. A winning strategy succeeds when technology and people work together. Automation and semantics can help to filter, facilitate and uncover hidden treasures, but it is the human touch – thoughtful selection and consideration of content – that will create a truly new and engaging brand experience for audiences to discover, enjoy and share. Kelly Hungerford – Paper.li
Have you ever picked up a company's brochure or flyer? Watched an infomercial or a shopping channel on television? Ordered a product DVD explaining the benefits of a new mattress or a vacation destination? Leafed through a company newsletter? Read the little comic strip in a packet of Bazooka bubble gum?All these are a few (but by no means an exhaustive list) of the ways companies use content to market their products and services to customers and to prospective buyers.Content marketing, in other words, is nothing new. Companies having been creating and distributing content for many years, both to attract new business and to retain existing customers. However, here's the point of differentiation from more traditional forms of marketing and advertising: Using content to sell isn't selling, or sales-ey. It isn't advertising. It isn't push marketing, in which messages are sprayed out at groups of consumers. Rather, it's a pull strategy—it's the marketing of attraction. It's being there when consumers need you and seek you out with relevant, educational, helpful, compelling, engaging, and sometimes entertaining information. Rebecca Lieb, author of Content Marketing: Think Like a Publisher – How to Use Content to Market Online and in Social Media 
Simple definition:  Content Marketing is the alignment of customer needs with business goals through purposeful content.An elaboration: Content Marketing is an intentional approach to attracting, engaging and inspiring customers to a logical conclusion to buy and share through content that empathizes with the varied interests and behaviors during the buying cycle. Lee Odden – Online Marketing Blog and author of Optimize: How to Attract and Engage More Customers by Integrating SEO, Social Media, and Content Marketing
Content marketing is a marketing technique of creating and distributing relevant and valuable content to attract, acquire, and engage a clearly defined and understood target audience – with the objective of driving profitable customer action. Joe Pulizzi – Content Marketing Institute, author of Get Content, Get Customers
You can buy attention (advertising)
You can beg for attention from the media (PR)
You can bugpeople one at a time to get attention (sales)Or you can own attention by creating something interesting and valuable and then publishing it online for free: a YouTube video, a blog, a research report, photos, an infographic, a Twitter stream, an ebook, a Facebook page. David Meerman Scott, author of The New Rules of Marketing and PR
Content marketing is:

Creative knowledge sharing–using content across multiple platforms to reach various audiences–with the objective to influence thought and/or drive behavior.
Sharing content that is relevant and value to our diverse constituents to help generate dialogue and grow our base of support.
Asks us to divine (sic) professional interests, immediate need and future skill sets and then fulfill with content.

Jim Siegel – HealthCare Chaplaincy

Content marketing encompasses a wide assortment of marketing approaches that have been around for years. It's just that content marketer is getting far more interactive and is emerging on new platforms and channels. Traditional approaches include custom publishing supplements and advertorials in newspapers and magazines. Online in the B2B sector, white papers have been successfully used for lead generation for more than a decade.Brands have more options than ever before. With the ascent of social networks and mobile devices, brands can bypass newspapers, magazines, and TV to connect directly with customers and prospects on Twitter, Facebook, Foursquare and other networks. What's more, brands can elect to continue working with "traditional" media companies to tap their audiences online and other venues. Media organizations have responded, too, by acquiring or building out their content marketing teams.So who is a publisher today? Who is a marketer? Content marketing marries publishing/TV/radio/events – and marketing – to build audiences, deliver relevant and educational "content" and information such as a white paper, webcast, video, or article, potentially turning fans, followers, readers, and viewers, into customers. Anna Maria Virzi – ClickZ
Content Marketing is the strategic creation and sharing of ideas, information, and resources. Content Marketing is not clicks, Retweets, Likes, +K's, and +1's. These are only measures to see if the Content Marketing is "on strategy." Dr. William J. Ward aka DR4WARD, S.I. Newhouse School of Public Communications, Syracuse University
Content marketing for these twenty-one marketers and publishers is a narrative form of marketing that focuses on the consumer's needs while telling a story. Content marketing gently persuades prospects and helps buyers and the public. While content marketing isn't new, its power has been exponentially improved with today's social media platforms and other devices.
What would you add to this list of content marketing definitions and why? Please join the conversation by including your views in the comment section below.
Happy marketing,
Heidi Cohen

Big tip of my hat to these contributors.
---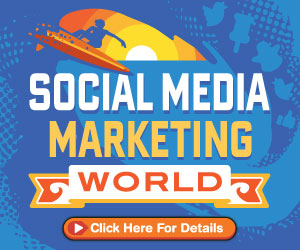 Join fellow marketers at the mega-conference designed to inspire and empower you—Social Media Success World 2007, brought to you by Social Media Examiner.
Discover the best and newest ways to market your business on Facebook, Instagram, LinkedIn, YouTube, Twitter, Pinterest and Snapchat.
The event takes place March 22-24, 2017, in San Diego. Actionable Marketing readers get a special, early registration discount. Act Now And Save!
---
Free Content Marketing Kit
Practical, how-to guidance and advice from experts in content marketing.

This exclusive bundle includes:
The Essentials of a Documented Content Marketing Strategy: 36 Questions to Answer - The most effective content marketers have something in common: a documented content marketing strategy. Our complete guide will show you how to develop this key document for your organization.
Next-Generation SEO Strategies That Will Future-Proof Your Content - These search insights from The Wizard of Moz will help you prepare your content for greater success in the age of smarter SEO.
75 Examples to Spark Your Content Marketing Creativity - This popular eBook provides some killer inspiration for creating content and taking your efforts to the next level.
Launch Your Own Content Marketing Program - Follow this series of easy-to-complete, practical exercises to establish a scalable content marketing program from the ground up.
You'll also receive CMI's weekly newsletter and other CMI promotions.
---
Here are some related articles of interest.
Photo credit: Manchester Library via Flickr