Are You A Prisoner of Your Blog?
As a veteran of almost three years of blogging, there are times when it feels like there's nothing new to post.
It can be very frustrating because you feel that you have a responsibility to your readers and don't want to let them down. It's like you're in blogging prison until you publish something of value.
To help you break free from your blog prison, here are twelve tips that will rock your editorial calendar with inspired blog posts,
Stick to a regular posting schedule. Writing on a set schedule helps keep your skills in good shape and lessens your stress level. By showing up at the page at the same time every day, you train yourself to start writing. Remember that you don't have to post every day.
Take time off. This doesn't mean that you should stop blogging until the spirit moves. Rather let your brain work on creative projects like writing blog posts while you're doing other things.
Use an editorial calendar to plan your posts in advance. Don't just post a day ahead. Think in terms of regular features or columns. Even better, create regular columns that are easy-to-write such as reviewing new products or spotlighting experts or customers.
Do research on your core topics. Use this information as the basis for a set of new columns. Additionally, it can provide inspiration for new posts or areas that you haven't yet covered.
Read extensively in your field. Include blogs, news and books to keep up with the latest trends and gather new opinions regarding what's happening in your niche.
Keep a file of post ideas and titles. Jot down ideas for blog posts and titles when they occur to you. Use whatever method works for you whether it's an old fashioned pen and paper or your smartphone. Take it one step further and add related content when it occurs to you. Having a file of partially written posts helps prevent Blank Page Syndrome.
Leave additional information for another post or comment responses. Don't exhaust a big subject by writing on and on. Instead think through how you can create multiple articles from the same subject. When doing this, it's better to create two separate stand alone articles on a topic than a two-part post since they're not as well read in my experience.
Get help creating content. Try a variety of different options. This includes guest blog posts, round up articles where you collect different people's insights and interviews. The legwork for these posts can be done via email. You can tap influencers, peers, customers and others in your niche for help. The benefit of this approach is that the participants often promote their participation.
Test different content formats. Use images, infographics, videos, podcasts and presentations. Include search optimized text for non-text content.
Curate other people's content. Go beyond a bland link roundup. Add your commentary and enhance the information by giving it context. Leverage the social value of highlighting other people's content.
Recycle or reuse content from other venues.  Transform content that you've created for another platform for your blog. Take the tips from your presentation and make them into a blog post or convert a Twitter chat into an article.
Add an occasional personal post. This doesn't mean that you should transform your blog into a personal journal but rather there are times when it's appropriate to show that you're a real person. It can be a personal event or a public one.
While there are times that it feels like you're handcuffed to your blog, it doesn't have to be that way. With proper planning and a little organization (and imagination), you can craft attention getting posts and still have a life.
What are your favorite tips for crafting stellar blog posts?
Happy Marketing,
Heidi Cohen
BTW–If you're interested in finding out more about blogging and other forms of content marketing, join me at Content Marketing World in September. See the information below.
---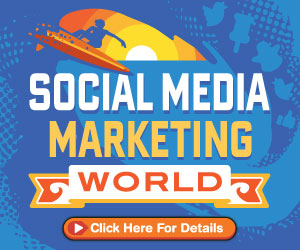 Join fellow marketers at the mega-conference designed to inspire and empower you—Social Media Success World 2017, brought to you by Social Media Examiner.
Discover the best and newest ways to market your business on Facebook, Instagram, LinkedIn, YouTube, Twitter, Pinterest and Snapchat.
The event takes place March 22-24, 2017, in San Diego. Actionable Marketing readers get a special, early registration discount. Act Now And Save!
---
Free Guide
Learn step by step how to keep your audience engaged, entertained, and informed with your content.
Great content isn't just about producing a well written piece. It's about addressing your audience's relevant pain points and showing that you understand their needs. Don't be shy to freely give away advice and information—great content always comes from the heart.
If you can address the issues your customers care about most with a solution or perspective in which your company has real expertise, they tend to respond positively, becoming loyal supporters, and even evangelists. Show content effectiveness, establish a direct connection to your reader, and grab their attention for good by engaging, entertaining, and informing them.
Find out how to:
Create an effective content strategy
Focus on the key elements that comprise of attention grabbing content
Make your content impactful with some key writing tips
Related Articles
Photo Credit: Jailhouse Rock poster, copyright MGM, 1957.