Content Marketing Delivery Via Owned & Social Media Channels
You can create the best content in the world but, until you distribute it, it's not effective. To ensure that your content reaches the maximum potential audience, integrate it with your other marketing and communications. This is a key aspect of your content marketing plan!
Here are 7 owned and social media publishing platforms to consider for content distribution. Where appropriate, modify your content to be contextually relevant for the venue (Hint: Think like a content curator!) Also, take into consideration where your audience is when they seek and/or consume your content.
Post content on your website where it's appropriate based on the topic covered. Don't assume that visitors will seek out this information if it's not in front of them. Therefore, include additional links and calls-to-action on your homepage and relevant product pages. This is particularly useful for how-tos and styling information consumers seek. While you're thinking about your website, also determine if this content should be added to your mobile site and/or mobile app.
Add content to your blog (assuming it's separate from your website.) Remember that blogs can handle a variety of content formats. Given the relative ease of adding content to a blog, this is one platform where you should tailor your information. Also, ensure that your blog is readable on mobile devices. The additional benefit of posting information on your blog is that it's pushed out via feeds and email as well as providing for social sharing and commentary.
Share content on appropriate social media platforms. While it can be time efficient to schedule post and content delivery in advance, it's more effective to craft each social media update separately. Also, assess how to maximize effectiveness by using different content formats. Use the breadth of relevant social media for your target audience and their influencers. This includes Facebook, LinkedIn, Twitter, Google+, Pinterest, Tumblr, Slideshare and Instagram.
Leverage all email to share content. You can either use the entire piece of content, an image or excerpt or just link to it. Don't forget to include some tailored commentary to the communication. Think all email communications. This means newsletters, promotional emailings, purchase confirmation, billing statements, customer service and employee signature files. Bear in mind, employee emailings generally wind up in recipients' main inbox rather than in junk mail.
Use store and related signage in retail establishments and live events. This can take other forms such as signs (digital and print), bags, handouts and video. Get your retail employees to brainstorm and see what they suggest.
Incorporate content to your offline communications. Given printing costs and space constraints, use enticing graphics and/or short text to get customers to check for the full version online.  Include catalogs, billing, letters, packaging and annual reports.
Promote content internally to your employees. While this has less impact for small businesses, it does matter for larger companies and organizations. Consider how to make these communications sound human and worthwhile since many internal communications are ignored.
Leverage the power of your content marketing by distributing it across owned and social media assets. Enhance your content effectiveness by tailoring it to the platform.
Where else would you distribute your content on internal and social media platforms?
Happy Marketing,
Heidi Cohen
---
---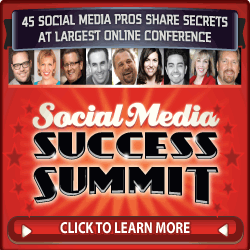 Attend Social Media Success Summit 2014 to get stellar insights from 45 social media experts including Mari Smith, Jay Baer, Lee Odden and Amy Porterfield.
Order your ticket to Social Media Success Summit NOW and SAVE $350 off the regular price. This offer is good until September 5, 2014 or when the tickets sell out, whichever comes first.
This important virtual conference offers more than 45 sessions this October. Attend as many as you like; download the rest with no travel costs or hassle.
---
---
Free Download!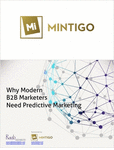 Predictive modeling is rapidly becoming something that every company needs to survive.
Not so long ago, predictive modeling was a luxury item: a sophisticated tool used by big companies to squeeze another five or ten percent improvement from selected marketing programs. Today, it is rapidly becoming something that every company needs to survive.
The change is being driven by the speed of business. Shifts that formerly took weeks, months, or years can now occur in days, hours, or minutes as news flashes through online channels and social networks and customers change their behaviors in response. New products, new competitors, new messages, new applications, new problems, and new media can appear overnight. 
In this eBook, marketing technology expert David Raab from Raab Associates discusses why the time for predictive marketing is now and then explores practical applications of predictive marketing for B2B.
Download this FREE Whitepaper Today!
---
Related Articles
Photo Credit: http://www.flickr.com/photos/stanrandom/121849720/