The Grateful Dead: Raving Fans Poster Child
Unlike most rock and roll bands, the Grateful Dead created an amazing brand based on following social media principles long before the Internet ever existed. Despite the death of their high profile guitarist Jerry Garcia in 1995, the Grateful Dead brand continues to endure because the band consistently focused on their fans.
In memory of Jerry Garcia's death on this day in 1995, let's examine the lessons the Grateful Dead taught marketers about social media based branding.
Show up consistently. At the core of the Grateful Dead brand was their live performances. Formed in 1965, the Grateful Dead played over 2,300 shows until Garcia's death in 1995. With social media you also have to be present, ready to engage, knowing things will be better if you just keep trucking on.
Engage with fans directly. While social media enables marketers to interact with their prospects, customers and fans effortlessly, the Grateful Dead had to build their fan list to share their news and behind the scenes activity through the use of the postal service. Manager Jon McIntire helped create this traditional direct marketing list by placing a call-to-action inside the Skull and Roses album. Since fans had to write a note and mail it, the list that the Grateful Dead created was stronger than followers on Facebook.
Cultivate raving fans. The Grateful Dead started building their tribe of rabid fans early in their career. Like Lady Gaga who refers to her fans as monsters, fans of the Grateful Dead are known as Dead Heads. They are known for following the band from concert to concert.
Crowdsource content and product. The Grateful Dead tapped into the power of their followers before the term crowdsourcing had entered the language. Unlike other musicians, the Grateful Dead allowed fans to create bootleg or unofficial recordings during their concerts, often giving these fans the best locations to help improve resulting recordings. Also, the Dead allowed fans to sell t-shirts and other related merchandise at their concerts. The band then selected the best options and made the merchant their official offering. Social media driven companies like Threadless leverage the power of their involved customers to submit and choose the best designs.
Give content away. The Grateful Dead were true to the social media's pay-it-forward belief allowing their fans to share recorded performances. As a result, they built a strong following  as fans helped spread the experience of their live concerts.
Staying true to their brand by following these five principles of social media branding, Jerry Garcia and the Grateful Dead sold over 35 million albums. The Grateful Dead, like Jimmy Buffet, didn't limit their brand to music. Instead they extended their brand to other products as a means of creating related experiences. Their licensed products brought in millions of dollars in revenues. One of the best known is probably Ben & Jerry's Cherry Garcia Ice Cream. (My husband has a Jerry Garcia necktie.) Both the family of Jerry Garcia and the Dead maintain websites where fans can still keep up with news and buy product.
The Grateful Dead are an amazing brand that continues to entertain and stay relevant by practicing these five social media branding principles. Take some time to see the Dead for yourself courtesy of YouTube.
Happy Marketing,
Heidi Cohen
---
---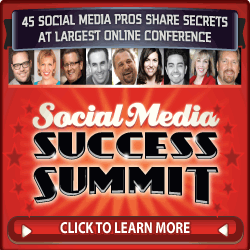 Attend Social Media Success Summit 2014 to get stellar insights from 45 social media experts including Mari Smith, Jay Baer, Lee Odden and Amy Porterfield.
Order your ticket to Social Media Success Summit NOW and SAVE $350 off the regular price. This offer is good until September 5, 2014 or when the tickets sell out, whichever comes first.
This important virtual conference offers more than 45 sessions this October. Attend as many as you like; download the rest with no travel costs or hassle.
---
---
Free Download!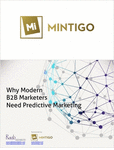 Predictive modeling is rapidly becoming something that every company needs to survive.
Not so long ago, predictive modeling was a luxury item: a sophisticated tool used by big companies to squeeze another five or ten percent improvement from selected marketing programs. Today, it is rapidly becoming something that every company needs to survive.
The change is being driven by the speed of business. Shifts that formerly took weeks, months, or years can now occur in days, hours, or minutes as news flashes through online channels and social networks and customers change their behaviors in response. New products, new competitors, new messages, new applications, new problems, and new media can appear overnight. 
In this eBook, marketing technology expert David Raab from Raab Associates discusses why the time for predictive marketing is now and then explores practical applications of predictive marketing for B2B.
Download this FREE Whitepaper Today!
---
Related Articles
 Start assessing your brand with these questions about brand DNA